DS-260 Application
Summary of the DS-260 Application
EB-5 investors and qualifying family members must complete Form DS-260 at their home country's US consulate or embassy; an interview is necessary.
This form may be filed on behalf of the applicant by an immigration attorney.
The DS-260, if accepted, offers the applicant an immigrant visa that permits for conditional permanent resident in the United States.
DS-260 Application Fundamentals
After his or her I-526 petition is approved, an EB-5 investor and any qualified family members who have not yet arrived in the United States must file Form DS-260, Application for Immigrant Visa and Alien Registration. Form I-485 must be filed instead for EB-5 investors who are already in the United States.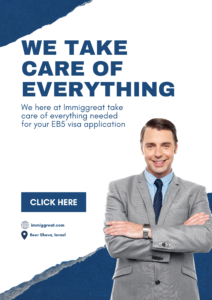 The DS-260 application is submitted to the United States consulate or embassy in the investor's home country. Each family member wishing to live in the United States must complete a separate Form DS-260, and if accepted, the applicant is awarded conditional permanent resident status in the United States.
The DS-260 Application Procedure
Part I of Form DS-260 requests biographical information from the applicant; this section of the form is completed and filed by the applicant with the aid of an immigration attorney. Part I of Form DS-260 needs information regarding prior places of residence, the applicant's career history dating back 10 years, and any record of military service, in addition to basic biographical information.
During the interview at the US consulate or embassy in the applicant's home country, a consular worker assists the applicant in completing Part II of Form DS-260. The applicant will be expected to produce specific papers for this interview, which may include his or her birth certificate, passport, and any marriage or divorce certificates.
After the interview, the DS-260 application is signed, and the procedure is concluded.