Due Diligence For EB-5 Regional Center
Important Questions to Consider When Conducting Due Diligence on an EB-5 Regional Center
Any EB-5 investor contemplating an investment in a project sponsored by a USCIS-approved regional center should do thorough due diligence to reduce both immigration and financial risk. Investors should also investigate the regional center that is financing the project, as well as the project's creators and any other third parties involved.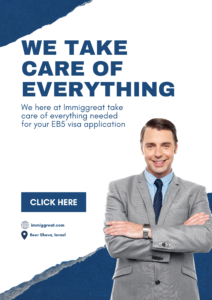 1. Is the entity in question a valid USCIS-designated regional center?
The United States Citizenship and Immigration Services designates EB-5 regional centers (USCIS). An EB-5 investor should seek copies of the regional center's official USCIS designation letter and its most recent I-924A yearly filing receipt to determine whether the organization is approved by the USCIS. In addition to these essential papers, an investor should review public records and the regional center's website. If EB-5 investors engage in a project sponsored by a regional center that is still seeking USCIS clearance, their I-526 petition will be refused.
Also, a USCIS regional center designation does not always imply that a particular initiative sponsored by the regional center has been approved by the USCIS. To assess whether or not the project has been approved by the USCIS, proper due diligence should be performed.
2. How long has the Regional Center and its team been in operation?
An EB-5 investor should assess how long the company has been designated by USCIS as a regional center and how many projects it has successfully constructed since getting that status. One of the most important factors to evaluate here is if the regional center has actively sponsored EB-5 projects. Before participating in a project, an EB-5 investor should always confirm that the regional center's status has been maintained by filing its annual I-924A.
Investors should pay close attention to the experience of the regional center's owners and/or operators, especially for younger EB-5 regional centers with a limited history of successful projects.
3. Who are the EB-5 Regional Center's owners/operators?
The most important factor to evaluate in this issue is whether or if the EB-5 regional center is owned and controlled by intelligent individuals who have worked at well-known financial, consulting, and legal businesses. Many EB-5 regional center owners and operators have non-traditional financial or professional backgrounds and have no prior expertise handling international securities offerings and private investment vehicles. As a result, EB-5 investors must look for a regional center with a skilled staff that has worked on comparable business transactions in the United States and overseas. Requesting bios or resumes from all regional center owners is a fantastic method to learn about the backgrounds and experiences of potential multi-year partners.
Furthermore, good due diligence evaluates whether the regional center's objectives are aligned with those of the EB-5 investors. To that end, EB-5 investors should consider the larger picture and comprehend what the regional center owners stand to lose if something goes wrong. In an ideal world, the regional center would suffer severe sanctions for failing to meet EB-5 program standards, implying that there is more at stake than merely rental income. As a result, an EB-5 investor should seek out a regional center that not only performs due diligence on and sponsors third-party projects, but also has its own active EB-5 projects under the same EB-5 regional center, as this means the regional center risks creating problems for its own projects as well as those of third-party affiliates if a problem with the USCIS arises. EB-5 investors should aim to keep incentives as aligned as practicable whenever possible.
4. Does the EB-5 Regional Center have a history of not denying I-526 or I-829 petitions?
The most critical part of performing due diligence on a regional center is establishing whether or not the EB-5 regional center has had any investor I-526 or I-829 application rejects. Given the long USCIS processing timelines, newer regional centers may not have hundreds of granted I-526 petitions, but the existence of denials suggests that the regional center may not be functioning within USCIS criteria, increasing the probability of an I-526 denial.
While previous performance is no guarantee of future success, the regional center's track record is significant. The most crucial considerations, however, are the investment terms of the individual project and the link of the EB-5 regional center to the project.