EB-5 Visa & Visa Retrogression for Indian Nationals
How Can Indian Nationals Get An EB-5?
Indian individuals seeking to become permanent residents, or green card holders, encounter a number of obstacles, including lengthy wait times and changes to visa schemes. According to the June 2019 Visa Bulletin, for Indian applicants, both the EB-2 and EB-3 cut out dates are in 2009. Although the H-1B visa program has historically been popular, recent changes in immigration rules and practices, such as tougher examination of H-1B visa applications, have resulted in a drop in demand.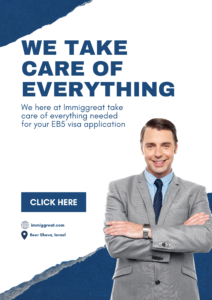 For Indian nationals, the EB-5 program provides an alternate road to permanent immigration. Although the program has grown in popularity among Indian investors in recent years, causing delays and backlogs, wait periods for EB-5 visas are still lower than for other forms of immigrant visas.
Learn about the foundations of the EB-5 visa, as well as the mechanics and ramifications of visa retrogression for Indian citizens, to make an informed choice regarding the visa alternatives available.
What exactly is the EB-5 program?
Congress established the EB-5 Immigrant Investor Program in 1990 as an economic boost focused on job creation and foreign investment. A foreign entrepreneur is eligible for a green card under the program if he or she invests the required amount in a U.S. commercial firm and creates 10 full-time, permanent employment for U.S. workers.
To be eligible for the minimum investment amount (currently $800,000), an investor must invest in a project in a rural or high unemployment targeted employment region (TEA). The needed investment level for projects outside of these zones is $1.05 million.
Investors can achieve these requirements by investing in direct or regional centers. Investing in a regional center project is a popular option since they generally qualify for the minimal investment amount and need little managerial participation, making the immigration process easier.
To begin the EB-5 visa application procedure, the applicant must submit Form I-526 to US Citizenship and Immigration Services (USCIS).
What factors contribute to visa backlogs?
The short explanation is that demand outnumbers supply—the number of applications received by USCIS exceeds the number of visas available. The total number of EB-5 visas available each year is limited to 10,000. A per-country restriction of 700 is normally applied, however, visas that are left over or that are not used by countries with low demand are given to countries with higher demand at the end of each fiscal year. The fiscal year begins on October 1 and ends on September 30.
When the number of applicants exceeds the number of available visas, the government establishes a cut-off date, a procedure known as visa retrogression. The Department of State publishes this cut-off date in the Visa Bulletin on a monthly basis.
The applicant obtains a priority date after submitting Form I-526. This priority date must fall before the cut-off date, if one has been determined, in order for the application to be processed. As a result, applicants having priority dates previous to the cut-off date can apply for green cards, but those with priority dates after the cut-off date must wait until their cut-off dates become current. Priority dates for accepted immigrant applications can be kept if petitioners do not commit fraud or deception. Priority dates, on the other hand, may only be used once and cannot be transferred.
Because cut-off dates alter as demand changes, it is critical to keep an eye on the monthly Visa Bulletin.
Is the nation limitation applicable to either the country of birth or the country of residence?
Because EB-5 visas are granted based on the country of birth, Indian people residing abroad will be subject to the country limit imposed on India. Those whose wives were born in low-demand countries, on the other hand, can utilize their spouses' countries of birth to escape the visa backlog. Unfortunately, this does not extend to the petitioners' children, thus even if the children were born outside of India, the entire family will be subject to the same backlog as Indian nationals.
When do applicants no longer face visa backlogs?
Visa backlogs do not impact those who have conditional permanent status before the deadline. It impacts applicants at all levels of the EB-5 visa application process.
If an applicant's I-526 petition is authorized and the adjustment of status application was filed prior to the backlog and is still pending, the applicant may apply for an employment authorization document (EAD) and advance parole (AP) as part of the adjustment application. This will allow the applicant to work and travel in the United States.
Applicants must seek the advice of an immigration attorney to evaluate whether obtaining an EAD and AP is the best choice for them. Furthermore, they must not operate without authorization or travel without obtaining authorization. Even if they file for an EAD and an AP, USCIS will not assess their adjustment petitions until their priority dates are current.
Can applicants file conditional green cards, EADs, or APs if their priority dates fall after the cut-off date?
Chart A and Chart B are two charts in the monthly Visa Bulletin that illustrate crucial dates for visa applicants. The final action dates, or cut-off dates, are shown in Chart A, and visas are available for people having priority dates that fall before the dates shown in Chart A ("C" stands for "current"). Chart B outlines the deadlines for filing green card applications. In other words, persons with priority dates anterior to the dates mentioned in Chart B may file adjustment of status petitions.
Filing applications from countries other than the United States
Consulates and the National Visa Center always enable applicants to use Chart B, thus EB-5 investors who choose consular processing once their I-526 petitions are approved can begin applying for immigrant visas once their priority date is current on Chart B. They will not, however, be issued visas or scheduled for interviews until their priority dates become current under Chart A.
Filing a petition on the basis of the date in Chart B may expedite the application process once visas become available on the basis of the date in Chart A. However, it is possible that months may pass before the date in Chart A becomes current, and applicants will need to amend some of their supporting papers. Furthermore, completing an application based on the date stated in Chart B does not protect minors from dropping out of the program.
Application filing from within the United States
Those applying from within the United States must file petitions with USCIS, which decides whether petitioners can utilize the dates specified in Chart A or B on a month-by-month basis. Thus, applicants who are currently in the United States can only file their adjustments, EAD, and AP applications on the dates stated in Chart B provided their priority dates are current on Chart B and USCIS is allowing applicants to utilize Chart B that month. They must wait until their priority dates become current on Chart A the remainder of the time.
The advantages of filing an application before the deadline specified on Chart B include the ability to file EAD and AP applications, which allow applicants to work in the United States and travel overseas. Applicants can renew their EAD and AP until they are granted conditional permanent residence status.
Historically, USCIS has permitted the use of Chart B towards the start of the fiscal year. There is no assurance that USCIS will approve this at any time in the future, and it is hard to predict when it will happen again. Applicants should consult the USCIS website for information on this within a week of the monthly Visa Bulletin's publication.
What are the advantages of filing for an EB-5 visa today for Indian nationals?
Despite the fact that there is a backlog of EB-5 applications for Indian citizens, applying for an EB-5 visa today has significant advantages. For starters, the current wait period is shorter than the wait times for other visa categories. This will alter when the program gains popularity among Indian investors. The greater the number of applicants, the longer the possible wait periods.
Second, applicants in the United States may be eligible to apply for EADs and AP when they file petitions for adjustment of status. As a result, individuals will be allowed to work and travel while their conditional permanent residency petitions are being processed, without the limits imposed by other visa types. Applicants, for example, would not have to find petitioning companies or deal with the unpredictability of the lottery system, as is the case with H-1B visas.
Immiggreat has a team of professionals ready to assist you. Contact us immediately to find out if the EB-5 program is right for you.