Estimation Of EB-5 Visa Wait Times
When dealing with EB-5 visa wait time projections, it is crucial to understand that wait times are not official assurances, but they should also not be dismissed totally. Because of the ambiguity of the factors involved in the calculation, it is hard to determine visa wait periods with accuracy, but approximate estimates are useful for detecting problems with visa availability, even if wait times might be shorter or longer.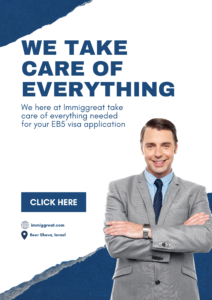 The amount of I-526 applications is the most crucial element impacting visa wait times: if many individuals submit I-526 petitions, many people will eventually be eligible for visas. Due to the visa limit constraint, this amount of qualified applications will result in backlogs and extended wait periods. Furthermore, those who file their petitions at the start of a boom in demand will have shorter wait periods than those who apply at the conclusion of a surge in demand.
A Quick Overview of EB-5 Visas and Wait Times
Each immigration fiscal year, from October 1 to September 30, only 10,000 EB-5 visas are available. EB-5 visas are granted not just to investors, but also to their family members, known as dependents, and each investor normally has two family members apply. As a result, around 3,300 EB-5 visas are available each year for investors from all over the world. Furthermore, each nation receives 7% of the total number of visas available. In other words, each nation is limited to 700 visas. However, any remaining unclaimed visas are transferred to nations with higher demand. In recent years, demand for EB-5 visas has outstripped availability.
For adjustment to legal permanent resident status to occur, "an immigrant visa must be available to the applicant both at the time of filing and at the time of adjudication," according to US Citizenship and Immigration Services (USCIS). Each month, the Department of State publishes the Visa Bulletin, which provides the cut-off dates for visa availability. Applicants having priority dates prior to the announced cut-off date are eligible to apply for permanent residence.
A "cut-off date" is a monthly date set for nations when demand greatly outnumbers supply in order to ensure that the 10,000 available visas are allocated evenly. Only candidates with priority dates prior to the cut-off date specified in the Visa Bulletin are eligible for immigrant visas or green cards that month. The priority date is the day an immigrant files his or her petition with USCIS.
Visa retrogression happens when application numbers surpass visa availability. This generally occurs near the conclusion of the fiscal year, when the number of visas issued approaches category or country limits. As a result, a priority date may satisfy the cut-off date one month but not the next. When the new fiscal year begins on October 1 and the new visa allotment becomes available, the dates usually return to their pre-retrogression positions, though this is not always the case. Similarly, the Visa Bulletin cut-off dates frequently shift forward, although not always, due to variations in visa demand and applications.
Predicting EB-5 Visa Processing Times
It is critical to understand the five phases in the EB-5 process for anticipating and analyzing EB-5 visa wait periods.
1. Submit the I-526 petition.
The first stage initiates the EB-5 procedure. When the I-526 petition is filed, the investor obtains a priority date, but the limits associated with visa quotas for the EB-5 program do not yet apply. In other words, regardless of the existing state of visa limitations, investors can file applications.
2. Wait for I-526 clearance.
Although EB-5 investors can file their I-526 applications at any time, they are prioritized based on visa availability, with petitions submitted by investors from countries where visas are available being given priority. Prior to March 2020, applications were handled in the order in which they were received by USCIS, regardless of the nationality of the petitioners. However, the USCIS revised its policy to expedite petition processing for applicants who are unlikely to experience further delays owing to visa backlogs.
This step can take many years and is impacted by the efficiency with which the USCIS Immigrant Investor Program Office processes I-526 petitions, in addition to the availability of visas. Because USCIS statistics on I-526 applications only include the number of investors and not their family members, these figures should be multiplied by the projected number of family members to obtain an accurate overall visa demand figure.
3. Obtain documentary qualification
This stage is solely applicable to applicants seeking visas through consular processing. Those who are currently in the United States can apply for adjustment of status as soon as their I-526 petitions are granted and the requisite number of visas are available.
After receiving I-526 approval, applicants residing abroad must become documentarily eligible at the National Visa Center. This procedure can entail delays caused by everything from issues in supplying the needed papers to the USCIS failing to transmit the I-526 approval notification to the National Visa Center in a timely way.
4. Await visa numbers
After receiving I-526 approval or becoming documentarily qualified, applicants and qualifying family members can apply for conditional legal permanent residence through I-485 adjustment of status petitions or consular processing once visa numbers become available.
Applicants are serviced in order of priority date and nationality at this stage of the procedure, with the monthly Visa Bulletin indicating who can progress to the final stage. Because these nations are not at risk of surpassing the yearly 700-visa limit, this stage may take less than a year for applicants from countries listed as "current" on the Visa Bulletin. This is the key point of contention for applicants from countries with significant EB-5 visa demand. Those born in countries where visa demand outnumbers availability may have to wait years to finish the application procedure; the greater the excess demand, the longer the wait.
5. After two years, file an I-829 petition.
Applicants must file Form I-829, Petition by Entrepreneur to Remove Conditions, within 90 days of the two-year conditional residence period expiring. Investors who have had to wait years for an EB-5 visa because they are from countries with high EB-5 visa demand will file the I-829 petition much later than other investors who are not from countries with high EB-5 visa demand.
Important Reminders
While individuals starting the procedure may see how long previous people waited and which priority dates are now being handled, it is hard to predict what will happen in the future. Taking into account how many individuals are starting the process and how many applications are being reviewed can offer a general approximation of wait periods, but nothing more.
Applicants should consider backlogs linked to visa limitations when estimating wait times. As a result, the first step is to divide the number of applicants from the same nation who have earlier priority dates by the number of visas available (700). However, swings in the estimate will be caused by variables such as attrition from I-526 petition withdrawals and denials, deaths, and other similar causes, as well as increases due to family members joining the process.