Evaluation Of EB-5 Capital For Real Estate Projects
EB-5 mezzanine financing is attractive to real estate developers because of cheap interest rates and no assurances of a return. Interest rates on EB-5 investments typically range from 1% to 6%. The EB-5 program is open to all real estate developments, although certain ones are more suited than others. How well an investment fits the EB-5 program is mostly determined by where it is located and the number of jobs it produces.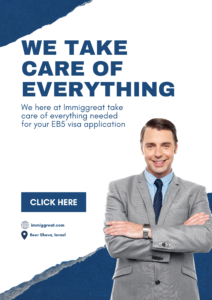 The Project's Location in the World
Only projects situated in areas with significant unemployment (at least 150 percent of the national average) or that fulfill specific demographic requirements are eligible for investment under the EB-5 program. Only $800,000 is required to invest in these locations, which are known as targeted employment areas (TEAs).
TEAs can be affected by changes in the number of unemployed people and the population as a whole. As an example, the national unemployment rate in 2018 was 3.9 percent, hence a TEA must have an unemployment rate of 5.85 percent or greater in order to qualify.
The location of a project is critical for any developer considering EB-5 financing. Few EB-5 projects are located outside TEAs, despite the fact that they are eligible for funding. Investing in a project outside of a TEA for EB-5 investors means taking on double the risk with no potential reward. In order to get permanent resident status in the United States, EB-5 investors will look for projects with the lowest financial risk possible rather than those with the potential for high profits.
In order to attract funding from EB-5 investors, projects situated outside of the designated Trade Adjustment Areas (TAAs) must have strong ties to local communities, an appealing business plan, or a greater rate of return.
Employment Prospects An idea for a project is born
For an investment to qualify for the EB-5 visa program, at least ten full-time employment must be created. Within two years of the EB-5 investor's immigration petition (Form I-526) being approved by the United States Citizenship and Immigration Services, this employment must be generated (USCIS).
The method used to determine the number of jobs created is dependent on how the EB-5 funds are allocated to the enterprise. Only employment produced directly by the new commercial firm can be counted if the project receives EB-5 money directly from a foreign investor. However, indirect and induced employment may be included in the total number of employees for projects funded by a USCIS-designated regional center.
Indirect and Induced Employment
A direct job is a work that is directly related to the project's scope. EB-5 investors and their dependent family members may not work in these roles, which must be filled by U.S. citizens on a full-time, permanent basis. As long as the construction time for the real estate is at least 24 months, construction jobs can be used to meet the EB-5 employment creation criterion.
The project's requirements necessitate the creation of indirect jobs. Spending project cash on goods and services such as real estate brokers and engineers creates these auxiliary jobs. These occupations might be anything from real estate brokers and engineers to architects.
As persons employed by the project (directly) and those employed because of it (indirectly) spend their money, the project's economic influence has a ripple effect across the region, creating induced jobs.
If you want to prove indirect and induced jobs, you'll need a reliable economic study provided by an economist who can use approved statistical or forecasting methodology.
Investors' Immigration Risk and Job Cushion
EB-5 standards can be met more easily by counting direct, indirect, and induced employment when a developer joins forces with a regional center. An investor's immigration risk is reduced by generating "work cushion," even if they only need to fill ten job positions under the EB-5 program's employment requirement.
In order to effectively raise EB-5 finance, real estate projects with low or no immigration risks should be considered. In order to attract EB-5 investors, a project's construction expenses alone must provide the requisite job buffer. If an EB-5 investor were to invest in a project that already had development ongoing, the danger of immigration would be essentially eliminated, which is quite appealing.
In contrast, delays in fundraising or construction can have a major impact on EB-5 investors due of the program's limits. A project's risk of delays, shortages, or overspending is less appealing to EB-5 investors if it requires a particular amount of funds from the program to complete.
Because the EB-5 program places a high priority on creating jobs, real estate projects that are expected to do so (or have already done so) and hence pose a low immigration risk are great candidates for the low-cost mezzanine financing that is available through EB-5 investment..