The interpretation of immigration law and regulations by USCIS varies.
In 1990, Congress established the EB-5 Immigrant Investor Program to encourage job-creating foreign investment in the United States. The program was established under the Immigration and Nationality Act, sections 203(b)(5) and 216A, and relevant EB-5 rules may be found in Title 8, sections 204.6 and 216.6 of the Code of Federal Regulations (C.F.R.).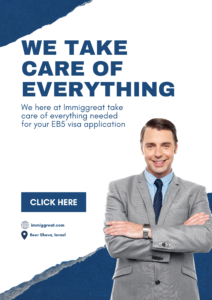 In general, this legislation and its accompanying rules are ambiguous. As a result, what the legislation appears to state may differ from how US Citizenship and Immigration Services (USCIS) executes EB-5 law.
Following are numerous parts of the EB-5 program, each of which is discussed both legally and practically by examining how USCIS actually administers these laws.
Setting Up a New Commercial Enterprise
A new commercial enterprise (NCE) is described in 8 CFR 204.6 as a "for-profit activity founded after November 29, 1990 for the continued conduct of legitimate commerce." This might include (a) starting a "original business" or (b) buying a firm and then reorganizing it "such that a new commercial venture develops." This can also indicate (c) growing an existing firm "to the point that a significant shift [40 percent increase] in net value or number of workers results."
While a firm founded after November 29, 1990 is definitely an NCE, the rules regarding restructured and enlarged enterprises is less clear. Because it is uncertain how USCIS interprets these laws, they are rarely used.
Investing the Necessary Capital
Each EB-5 investor must contribute $1,050,000 under 8 CFR 204.6, unless the job-creating firm is located in a targeted employment area (TEA), in which case the minimum investment is $800,000. A TEA is defined as "an area that, at the time of investment, is a rural area [population less than 20,000] or is classified as an area that has suffered unemployment at or over 150 percent of the national average rate."
USCIS requires third-party verification that the project fits inside a TEA. Technical bulletins provided by the Bureau of Labor Statistics and other data distributed by government departments and agencies are among the data sources.
Furthermore, according to 8 CFR 204.6, each investor must invest or be "actively in the process of investing" the required amount of cash. USCIS demands investors to make their complete investment upfront or to commit their cash irrevocably to the NCE.
Providing Legal Funding for EB-5
The capital invested must be "obtained by authorized means," according to 8 CFR 204.6.
The USCIS requires extensive documentation pertaining to the source of funds. Rather than requiring a preponderance of the evidence, USCIS wants investors to demonstrate beyond a reasonable doubt that their cash was received legally.
This expectation necessitates investors tracing their cash from its origin to the EB-5 project, and in some situations, it may necessitate demonstrating many layers of authorized source of funds. For example, if the invested capital was obtained as a gift, USCIS requires documentation proving that the money was obtained legally.
Job Creation
According to 8 C.F.R. 204.6, an EB-5 investment must produce "at least 10 full-time employment, either directly or indirectly." This job generation must be backed up by "acceptable approaches," such as "economically or statistically accurate forecasting tools."
What USCIS considers to be "reasonable approaches" has evolved over time. USCIS, for example, initially approved the tenant occupancy concept. This model was then rejected for a period. With appropriate evidence, USCIS may now accept it.
Title 8 section 204.6 also requires investors to present a "detailed business plan demonstrating… the necessity for not less than ten (10) eligible personnel."
The comprehensive business plan must be credible and feasible, and USCIS considers it more than just a prediction—the likelihood that the business plan will successfully result in the creation of the required number of jobs must be clearly demonstrated.
An EB-5 investment may also be made in a struggling firm (one that has sustained a net loss of 20% or more in the previous 12 or 24 months), and in such circumstances, the number of current workers must "be maintained at no less than the pre-investment level for at least two years."
In practice, because EB-5 investments in troubled businesses are rare, little information is available regarding how USCIS addresses such petitions.
Managing the Business
An EB-5 investor must be involved in operating the NCE, either through "day-to-day management control or policy development," according to 8 C.F.R. 204.6. The investor cannot continue to play a "purely passive role." In the case of NCEs constituted as limited partnerships, the investor will be considered "sufficiently involved" in managing the NCE if he or she is a limited partner with all the rights, obligations, and powers that come with that role.
This provision of the regulation is pretty straightforward, and USCIS strictly adheres to it.
Removing the Requirements for Resident Status
8 C.F.R. 216.6 outlines the conditions that must be satisfied in order to eliminate the conditional basis of the EB-5 investor's permanent residence status. Form I-829 must be filed within the last 90 days of the conditional status's two-year period, and accompanying documentation must show the following:
An NCE was established.
The necessary funds were invested in the NCE.
The NCE and investment were sustained for the two-year conditional period
The criteria for job creation was reached.
If Form I-829 differs significantly from Form I-526, USCIS will not accept it.