Summarized I-485 Application
The application allows you to transition from nonimmigrant to conditional permanent residence status.
Typically, an application is filed with the aid of an immigration attorney, along with a charge of $1,140 and a $85. biometrics fee.
The form may be found on the USCIS website under I-485 Application Basics.
Existing EB-5 immigrant investors in the United States can petition to have their immigration status altered. When Form I-526 is approved, the applicant and each dependant can file Form I-485, Application to Register Permanent Residence or Adjust Status, to become conditional permanent residents in the United States. Those residing abroad must first complete Form DS-260, which is then processed by a US consulate or embassy in their native country.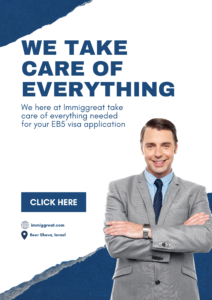 Form I-485 must include biographical information so that the USCIS can assess the applicant's eligibility. If the application is approved, applicants will be able to change their visa status or seek for permanent residency. An immigration attorney's aid is frequently necessary.
Requirements for I-485
The following standards must be completed in order for Form I-485 to be approved by the USCIS:
When their I-526 petition was accepted, the applicant got Form I-797C as proof of eligibility. This form, together with Form I-485, should be filed.
Personal documents: The applicant must submit copies of his or her birth certificate, as well as marriage and divorce certificates.
Photos: Two similar color pictures taken within the last 30 days must be submitted by the applicant.
Passports and nonimmigrant visas: Copies of all immigration-related papers, as well as the entire passport, are required.
Criminal history records: If the candidate has a criminal background, it must be documented in writing.
Medical documents must include copies of medical exam results and immunization records.
For applicants between the ages of 14 and 79, a completed Form I-130A must be provided.
Biometrics: Following the completion of Form I-485, the USCIS will advise applicants of where to go for biometrics services, including fingerprinting.
The I-485 Application Procedure
Form I-485 is sent or delivered by courier to the proper USCIS direct filing address.
When the applicant's I-526 petition is approved, the applicant's immigration attorney can file the I-485 application right away. The application must be accompanied by a $1,140 filing fee and a $85 biometric fee. Applicants aged 79 and over are exempt from the $85 biometrics cost.
I-485 application processing timeframes vary. When an applicant's application is processed, the USCIS notifies them by email or regular mail.
Form I-765, Application for Employment Authorization, can be filed by EB-5 candidates to allow them to work while their I-485 application is being reviewed. They can also travel while the application is being processed by completing Form I-131, Application for Travel Document. Upon acceptance of their I-485 application, EB-5 candidates are awarded two years of conditional permanent status.
The applicant may file an I-829 petition to remove constraints after two years of conditional permanent residence. The EB-5 investor acquires full permanent status when the USCIS approves the I-829. The investor, their spouse, and unmarried children under the age of 21 may thereafter reside and work permanently in the United States.