The EB-5 Immigrant Investor Program allows foreign people to seek permanent residence status by investing in commercial firms in the United States. To begin the EB-5 procedure, an investor must file Form I-526 with the US Citizenship and Immigration Services (USCIS).
Basics of Form I-526
The foreign investor applies to the USCIS using Form I-526, Immigrant Petition by Alien Investor, and establishes compliance with the EB-5 program. The investor must demonstrate in his or her I-526 petition that he or she has invested the required amount of cash in a qualified U.S. firm, either directly or through a USCIS-approved EB-5 regional center, and that the enterprise will generate the required number of jobs.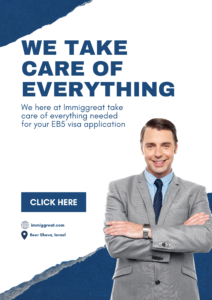 The quantity of money required is determined by the project's location. Targeted employment areas (TEAs) demand a minimum expenditure of $800,000 for projects situated in regions with higher-than-average unemployment or low population. Anywhere else, projects demand a minimum investment of $1,050,000. The investor's petition must also clearly explain that the monies deposited were obtained legally.
A project must be a new commercial venture that provides at least 10 suitable work jobs for each EB-5 investor in order to be eligible. Full-time (at least 35 hours per week) employment must be filled by US citizens, legal permanent residents, or other approved employees.
The I-526 petition of the applicant must also show that the foreign investor is adequately involved in the day-to-day operation of the new commercial business.
Form I-526 is frequently prepared on behalf of EB-5 investors by immigration professionals.
Documentation Complementary
The investor's I-526 petition must be supported by documents demonstrating that he or she has satisfied all of the EB-5 program's requirements.
The petition and supporting documentation must demonstrate that the investor has actually contributed or otherwise permanently committed funds to the project. Bank statements, promissory notes, loan certificates, security agreements, and/or other documentation indicating the required amount of capital has been invested may be required.
Furthermore, proof demonstrating that the invested funds was received legally must be included with Form I-526. Pay stubs from income utilized in the investment, bank account statements, five years of tax returns, and/or securities statements are all acceptable forms of evidence.
In addition to evidence pertaining to the investment funds, the applicant must contain proof demonstrating the new business enterprise's eligibility for the EB-5 program. To that purpose, any state business certificates, articles of incorporation, merger or consolidation certificates, joint venture agreements, and/or limited partnership agreements should be included in the application.
The USCIS also wants proof that the new business venture will provide the required number of employees. Appropriate proof comprises a thorough business plan with a hiring timeline and an economic study that credibly indicates that the employment need will be satisfied using approved methodology.
Finally, Form I-526 must be supported by proof that the investor will be actively involved in the day-to-day operation of the new commercial venture. Corporate documentation and a statement of the investor's duties are acceptable forms of proof.
Filling up Form I-526
Immigration attorneys typically create and file I-526 applications on behalf of their clients. The filing fee for Form I-526 with the USCIS is $3,675.
The petition is processed in the USCIS Dallas Lockbox Facility. If any information is missing or inadequate, the USCIS will submit a Request for Evidence (RFE), delaying the petition's clearance. The typical processing time for Form I-526 is between 31.5 and 52 months, however this varies.
When an investor's I-526 application is granted, he or she can seek for permanent residence status. If the investor is already in the United States under a different status, he or she will complete Form I-485 to change his or her status. Form DS-260 is required for applicants residing abroad.