The EB-5 Immigrant Investor Program can be an ideal option for developers to fund their projects. While projects can get direct EB-5 financing, many developers choose to sponsor their projects through regional centers for a variety of reasons, including a more advantageous approach for estimating job creation, which often results in a greater amount of possible EB-5 money.
Some developers opt to file for their own EB-5 regional center designation with US Citizenship and Immigration Services (USCIS). However, due to the lengthy processing periods and significant expenses required, many developers prefer to buy, partner with, or rent regional centers.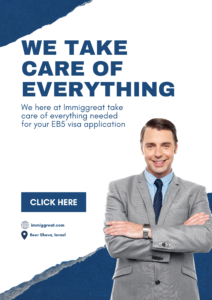 Choosing Between Renting and Affiliate Marketing
Regional center investments and projects provide several benefits to both investors and developers, but establishing a new regional center is time consuming and costly. Approval can take up to two years, and the application and accompanying expenditures can cost tens of thousands of dollars. The application for regional center designation costs $17,795, which does not include the additional expenses of compiling the requisite supporting paperwork. There is also the possibility that the USCIS would reject the application for classification as a regional center, resulting in lost time and money.
Purchasing an existing regional center may appear to be a viable option, but this plan has its own set of issues. To begin, just a few regional centers are for sale. Second, even if a buyer can locate a suitable regional center, the purchase process might be hampered by factors such as industry and geographical coverage constraints, the requirement to absorb existing project obligations, and compliance and risk management concerns.
As a result, many companies seeking EB-5 finance opt to lease regional hubs. A developer can profit from regional center sponsorship by renting a regional center rather than building a new regional center.
The Advantages of Hiring an EB-5 Regional Center
The most major advantages of renting a regional center are time and money savings. While some developers, particularly those looking to specialize on a specific region, are ready to wait and invest in the establishment of a new EB-5 regional center, this is not an option for everyone.
Furthermore, establishing a new regional center makes little sense if a developer intends to create a restricted number of projects in a certain area. This is especially true if the target area already has numerous regional centers.
Entrepreneurs that wish to participate in the EB-5 program find regional center investments appealing, making it simpler to acquire financing from EB-5 investors. One of the primary benefits of regional center investments is that they enable investors to take advantage of direct, indirect, and induced job creation in order to satisfy the EB-5 program criterion of generating 10 full-time, permanent employment for US employees. Furthermore, the majority of regional centers run initiatives in high-demand occupations (TEAs). As a result, most projects qualify for the lower $800,000 investment threshold.
As a result, developers that rent regional centers not only save on the resources needed to take advantage of the benefits of regional center EB-5 project sponsorship, but they also often have the flexibility to begin raising cash immediately. Furthermore, in many situations, developers may benefit from the marketing and investor networks of regional centers, albeit it is crucial to establish whether particular center operators provide these sorts of supplemental services.
The Fundamentals of Hiring an EB-5 Regional Center
Renting a regional center entails collaborating on an EB-5 project with the operator of an existing regional center. Many regional center owners are willing to collaborate on viable initiatives that fall within the scope of their operations, as this provides an extra revenue stream for these facilities. While the planned project would still need to be approved by the USCIS, the application procedure is shorter and easier than the application process for creating a regional center.
Regional center leasing agreements often include either a set charge or a percentage of the planned project's revenues being paid to the regional center operator. Typically, the developer's organization, rather than the regional center, is liable for all project expenditures and liabilities, as well as all insurance costs.
In exchange, the regional center sponsors the project, allowing it to reap the benefits of regional center EB-5 initiatives. Furthermore, the regional center may be able to help with project promotion through its current marketing plan and network, and it may have prequalified investors ready to invest in the project.
Rental of a Regional Center Developers looking to rent regional centers must conduct extensive research to discover both centers and agreements that meet the needs of their EB-5 projects. Immiggreat team of professionals is ready to assist you, beginning with locating a suitable regional center for your project among its broad network. Get in touch with us today to learn more about the services we offer.