Foreign investors can make direct EB-5 investments in projects funded by the EB-5 Immigrant Investor Program. Many project developers, on the other hand, choose to sponsor projects through regional centers due to the multiple benefits sponsorship provides, including a more advantageous way for estimating employment creation. EB-5 investors that invest in a project through a regional center can more easily fulfill USCIS job creation standards since EB-5 projects can include direct, indirect, and induced jobs when computing job creation estimates.
Project developers can get EB-5 regional center sponsorship in two ways: (1) by filing for EB-5 regional center designation and creating their own regional center, or (2) by renting or affiliating with an existing regional center. Applying for regional center designation may be a time-consuming and costly procedure. As a result, many developers prefer to rent or connect with an established regional center as a cost-effective means of securing EB-5 finance for their projects.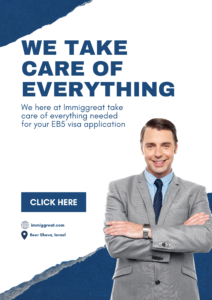 Before signing a rental or sponsorship deal, project developers must select possible regional centers with the appropriate geographic scope, undertake significant due diligence, and carefully evaluate the conditions of the rental or sponsorship arrangement.
Identify Potential Regional Centers
Each USCIS-approved regional center has a limited geographic reach. A project developer must locate a regional center with a geographic scope that covers the area of the EB-5 project.
Because the geographic territories recognized by USCIS have shrunk in recent years, newer EB-5 regional centers have lower geographic scopes than earlier regional centers. While older regional centers may cover an entire state or even multiple states, contemporary regional centers often cover only a few counties.
To check the geographic scope of a project, the developer should get a copy of the USCIS permission letter from a regional center.
The North American Industry Classification System (NAICS) is used by USCIS to classify enterprises. Each regional center has been pre-approved to operate in one or more industry sectors, as determined by NAICS codes. Job creation is also typically measured at the NAICS code level.
Previously, the NAICS code categorization of an EB-5 project required to be within the regional center's permitted industrial scope. However, according to the USCIS Policy Memorandum of May 30, 2013, a regional center may sponsor any EB-5 project with any NAICS code categorization. A project must only be placed within the regional center's permitted geographic scope.
Conduct Due Diligence
A project developer must then interview and undertake due diligence on EB-5 regional centers with the requisite geographic breadth. Project developers should look for regional centers with proven track records and professional management. The project developer should assess each proposed regional center's reputation, track record, offered services, and related costs.
An EB-5 regional center should ideally be actively supporting its own EB-5 projects, which means the regional center will be aligned with the project developer's aim of being in compliance with USCIS. To that end, project creators should inquire with each regional center about the procedures in place to ensure that the projects they sponsor are in conformity with all laws and USCIS standards.
While evaluating regional hubs, developers should also ask the following questions:
How many projects has the regional center worked on?
Has the regional center ever received a Notice of Intent to Deny from USCIS?
What is the regional center's approval rate for I-526 and I-829 applications, respectively?
Is there any current litigation against the regional center or its owners?
Additionally, developers should inquire
about the regional center owners' credentials and request copies of their CVs or resumes, for information on any other projects sponsored by the regional center that may compete with the EB-5 project, for information on the regional center's product offerings and rate of success related to these offerings, and for clarification on the compliance procedures related to the projects sponsored or affiliated with
Finally, developers should examine the regional center's I-924 application.
Examine the Rental Agreement Terms and Conditions
Before signing an agreement with a regional center, the project developer must thoroughly analyze the contract to verify that he or she understands its major elements. Regional center partnerships can be arranged in a variety of ways; licensing or sponsorship agreements are popular.
Developers should do a cost-benefit analysis to evaluate whether the costs of a regional center are feasible for an EB-5 project. Project developers should also ensure that they understand their own commitments as well as those of the regional center. For example, it should be obvious who party administers funds or completes certain project documentation. Finally, developers should analyze the agreement for terms that protect them from the prior responsibility of the regional center.
By following these critical procedures, project developers may be confident that they are picking a skilled and experienced regional center that will assure significant EB-5 project earnings and overall compliance.
Regional EB5 Centers
Under the correct arrangement, renting or affiliating with a USCIS-certified EB-5 regional center might be a cost-effective option for developers to receive EB-5 funding for their projects without the added expenditure and delay of establishing a new EB-5 regional center.
Our networks has approval from the USCIS clearance for 14 regional centers, and our regional centers serve more than 20 states and Washington, D.C. In addition, we operate a national affiliate network of authorized EB-5 regional centers. As a result, no matter where your project is located, collaborating with us means you'll be able to start gathering funding for it right away.
Renting an EB-5 regional center can be a quick and cost-effective way to secure EB-5 finance for a project. Contact Immiggreat team of professionals immediately to discuss your project and regional center leasing requirements.