The US Citizenship and Immigration Services (USCIS) oversees the EB-5 Immigrant Investor Pilot Program, which permits overseas investors and their families to earn permanent residence status via qualified investments. The procedure is quite complicated, but in general, investors must fulfill four essential steps in order to gain lawful permanent resident status.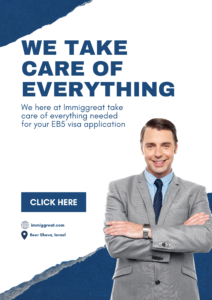 Step 1: Identifying the Best EB-5 Project
Finding the suitable project to invest in is the first step in gaining U.S. residence under the EB-5 program. Investors can choose between two investment options: They can invest directly in a new commercial business initiative or through a regional center recognized by USCIS. Because direct investments must create 10 full-time employment, many investors choose to invest in projects sponsored by regional centers, which may credit indirect and induced jobs toward the job creation criterion. Migration agents are frequently involved in pairing prospective EB-5 investors with appropriate projects. Foreign nationals must be accredited investors to engage in EB-5 projects, unless specific exclusions apply.
construction-pm1
Step 2: Raise the Required Capital and File an I-526 Petition
Once an investor has chosen a project, he or she must contribute the appropriate funds under the EB-5 program. A minimum investment of $1,050,000 is required unless the project is located within a targeted employment area (TEA), in which case the minimum investment is $800,000. The invested funds is typically held in escrow until the investor's I-526 petition is granted. The I-526 petition is filed with USCIS and must show that the appropriate amount of cash was invested in a project that is projected to produce the requisite 10 jobs per EB-5 investor, with the investment staying at risk during the investment term.
Pile-of-Cash-Edited
Step 3: Apply for Conditional Permanent Residency
After an I-526 petition is authorized, an applicant can apply for conditional permanent residence status. Investors who do not yet have an immigrant visa must complete Form DS-260 and have it processed through their home country's U.S. consulate or embassy. Investors who are currently lawfully present in the US must complete Form I-485 to convert their status to conditional permanent residence. Typically, each step need the services of an immigration attorney.
16 EB-5 Visa Prerequisites 03
The investor is granted conditional permanent resident status for two years, during which time he or she must physically remain in the United States. The investor may go overseas without endangering his or her status, although there are some restrictions.
If USCIS believes a permanent resident does not intend to permanently live in the United States, it might determine that the resident has abandoned his or her permanent resident status. For example, during the two-year period, the green card holder's primary residence must be in the United States, and the person must spend more than six months a year in the United States. Other behaviors may also influence the views of USCIS, so it is crucial to understand the implications of spending time abroad during the conditional permanent resident phase.
After two years, conditional permanent resident status expires and cannot be renewed. To maintain permanent resident status, the investor must file an I-829 petition. This petition must be filed within the last 90 days of the conditional residence period and must demonstrate that the investor has fulfilled the requirements of the EB-5 green card program. Once the investor's I-829 petition is approved, the investor, his or her spouse, and any unmarried children under the age of 21 gain lawful permanent resident status.
new-i-829-form
Step 5: U.S. Citizenship (optional)
Five years after they received their initial conditional permanent resident status, the investor and his or her family have the option to become U.S. citizens. Applying for citizenship involves submitting Form N-400, Application for Naturalization, to USCIS. Once the form has been processed, applicants will be invited for an interview, after which they must pass a U.S. civics and English language test. The last step in the process is attending a citizenship ceremony on a specified date and taking the Oath of Allegiance.