All investments made in newly formed commercial businesses are subject to the EB-5 program's requirements, which mandates that they be used to engage in authorized economic activity. Real estate development, hotel operations, assisted living, manufacturing, research and development, retail, and services are all examples of legal businesses that might apply.
There must be at least 10 full-time employment created or saved for U.S. employees for every EB-5 investor before a company can be considered a feasible prospect. Farms, aquaculture projects, forestry projects, lumber mills, industrial companies, research facilities, restaurants, hotels, community centers, nursing homes, and hospitals are all likely contenders for this award.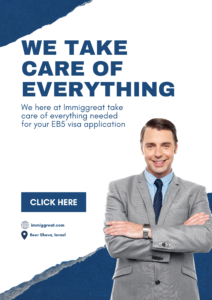 EB-5 Projects Have These Three Important Characteristics.
To qualify for the EB-5 program, a project must be able to generate or save a certain number of jobs, which is the key condition. A net gain in local employment is usually the consequence of new construction projects that create continuing operational jobs.
First, there is a new building.
Ten or more new, full-time, permanent employment for eligible workers must be created or sustained for each EB-5 investor, or at least 10 jobs must be saved in the case of problematic firms.
The US Citizenship and Immigration Services (USCIS) may have a tough time establishing that a company is distressed according to their definition and that the requisite number of jobs were rescued. Because of this, vocations involving the building of new structures or the repair of abandoned ones are in high demand.
To meet the employment criteria, if construction is likely to last more than two years, construction-related occupations count. Even if building takes less than two years for EB-5 projects funded by regional centers, construction costs can be utilized to compute indirect and induced jobs.
These construction employment are in addition to any ongoing operational jobs produced as a result of the project.
In-Progress Operations
Generally, new construction projects that will also provide operations employment through company revenue are strong matches for the EB-5 program as they not only create construction jobs but also create operations jobs.
All job creation must occur in construction for initiatives such as the construction of residential homes, which do not often generate operational jobs. Residential projects, in instance, sometimes necessitate the building of many homes over the period of two years by the same construction workforce without any break.
A rise in the number of people employed
Whether or whether an EB-5 project will result in the creation of new employment is a key factor to take into account. Net employment gains may be significantly lower than expected if, for example, a new shopping complex is built near an existing mall and shops there begin to shut. The new EB-5 project must not result in the loss of existing employment in the region, as demonstrated by a USCIS-required economic study.