Children born in the United States or its territories, with the exception of those born to foreign diplomats, are citizens by virtue of their birthplace. Children born to US citizens, whether in the US or elsewhere, are likewise natural born citizens.
Foreign nationals who seek U.S. citizenship must apply for it through United States Citizenship and Immigration Services (USCIS) and undertake the naturalization procedure. After successfully completing this procedure, a foreign national, along with any children under the age of 18, becomes a naturalized citizen of the United States (this is referred to as "derivation" of citizenship).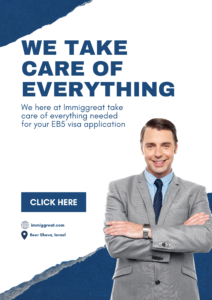 Immigrants who gain permanent residence status under the EB-5 Immigrant Investor Program are able to seek for citizenship five years after being awarded conditional permanent resident status.
Citizenship Rights and Privileges in the United States
Citizenship in the United States confers the following rights and privileges:
Citizens can vote in municipal, state, and federal elections
Except for the offices of president and vice president, naturalized citizens can compete for municipal, state, and federal elected posts.
Children born to US citizens, regardless of where they are born, are considered natural born citizens.
Citizens can get US passports, which allow them to travel abroad without the requirement for visas in many situations.
Citizens have access to US government help while traveling overseas.
Citizens have easier access to federal job possibilities since most government entities only hire citizens.
Citizens have access to high-quality higher education and may be eligible for in-state tuition at public colleges and universities.
When family of citizens immigrate to the United States, they frequently receive expedited processing.
Citizenship responsibilities in the United States
Citizens undertake a variety of obligations in addition to the rights and benefits afforded by U.S. citizenship:
Citizens must pay all relevant income taxes on a federal, state, and municipal level.
Citizens have the right to vote and compete for political office, but this also comes with civic duty. Every individual is urged to vote and take part in the political process.
Citizens may be called upon to serve as jurors at times.
All male citizens between the ages of 18 and 25 must register with Selective Service. Registration does not imply duty in the United States Armed Forces.
Naturalization is the process of becoming a citizen of the United States.
Naturalization refers to the procedure by which an applicant receives citizenship according to the conditions set out in the Immigration and Nationality Act (INA) (INA).
A foreign national must fulfill one of the following conditions to be eligible for naturalization:
Has been a permanent resident for at least five years
Has been a permanent resident for at least three years and is filing for citizenship as the spouse of a US citizen.
Has served in the United States Armed Forces
Foreign nationals who fit any of the following conditions may apply for citizenship by submitting Form N-400, Application for Naturalization, to the USCIS. Within this application, individuals must establish that they satisfy one of the above-mentioned qualifying standards and that they have excellent moral character by reporting any criminal past.
The minimum charge is involved with completing Form N-400, and there is an extra fee for biometric services, which include doing a background check, photographing, and fingerprinting the applicant. The biometrics charge is waived for candidates under the age of 14 and above the age of 75.
Processing timeframes for N-400 petitions range from four to six months, depending on the USCIS office. After USCIS processes an applicant's Form N-400, he or she will be interviewed and must pass a U.S. civics and English language exam.
Following acceptance, the candidate will be assigned a ceremony date and must swear the Oath of Allegiance during the ceremony. The prospective citizen pledges allegiance to the United States, vows to uphold and defend the United States Constitution and laws, and promises to serve the country when called upon.