EB-5 Needed Capital Explained
EB-5 Cpital
The EB-5 visa program is a multi-year procedure that needs early preparation and expert execution in order to raise meaningful investment cash.
Tens of thousands of foreign people have applied for permanent residence status in the United States under the EB-5 visa program since its inception in 1990, and billions of dollars have been invested in businesses that create jobs. Early preparation and expert execution are essential to successfully applying for an EB-5 visa. The project sponsor's marketing strategy and meticulous preparation of the essential papers are critical to the success of an EB-5 investment project. EB-5 applicants and project sponsor frequently overlook the importance of assembling complete and legally compliant economic, commercial, and legal data. It is our goal in this essay to provide an overview of the EB-5 visa investment procedure, as well as some of the most typical blunders that investors make.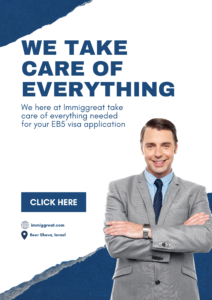 Key Players in the EB-5 Capital Procurement Process
Direct, indirect, and induced job creation that happens as a consequence of EB-5 projects must be tracked by a USCIS-designated regional center, known as a "USCIS-Approved Regional Center." Most EB-5 projects employ USCIS-designated regional centers (instead of direct investments) because the indirect and induced job calculation technique is an effective and proven means to show USCIS job creation that minimizes ambiguity, promotes transparency, and is more scalable.
The EB-5 investor's capital investment will be made in a new commercial enterprise (NCE). The project sponsor serves as the managing general partner of a newly created partnership in which each investor serves as a limited partner.
Each EB-5 investor must have at least 10 jobs created by the project's job-creating entity (JCE).
An EB-5 investor is an accredited foreign national investor who intends to invest a minimum of $800,000 in an eligible EB-5 project in the United States over a five-year period. EB-5 projects must create at least 10 jobs for a minimum of two years in order to be eligible for the visa program.
Paperwork for the establishment of a new commercial enterprise and the creation of jobs
An EB-5 project investment's conditions are outlined in a private placement memorandum (PPM) issued by the NCE once it has been established. By signing a subscription agreement, EB-5 investors will become limited partners in the company. The NCE will make an investment in the JCE (either as debt or equity, depending on the project structure) once it has received EB-5 investor funds, which will be used to create the requisite number of jobs per investor.
Business-Plan
EB-5 investors are needed to submit a number of documentation to the U.S. Citizenship and Immigration Services (USCIS).
The National Center for Education Statistics (NCE) must report the following:
Regional center designation authorization letter from USCIS
U.S. Citizenship and Immigration Services (USCIS) compliance business plan
When investing $800,000 instead of $1.05 million, there must be third-party documentation and supporting data showing that the project fits inside a targeted employment area (TEA).
How the requisite number of new jobs will be produced economically and through job creation analysis
Documents certifying the legality of the sale
Memorandum of understanding for private placement (PPM)
Certificates of good standing and articles of incorporation
The terms of a joint venture
Agreement to subscribe
Capital release terms in an escrow arrangement
The NCE and JCE signed an investment/loan agreement.
Investment/loan collateral agreement
Additional documentation to support your case.
The following must be submitted by the JCE:
Deed of conveyance (if the investment is a real estate transaction)
Verifiable and current market research or feasibility studies
a firm commitment from the bank
An as-built evaluation by a third party
Assertion of the developer's financial commitment to the undertaking
Documentation of any additional funds or loan instruments that will be utilized in the transaction
a history of the project's developers
The investment's exit plan (loan repayment, refinancing, sale, etc.)
These lists aren't all-inclusive, so please bear with us. In order for any EB-5 investment project to be successful, the project sponsor and each investor must submit a unique set of documentation to the U.S. Citizenship and Immigration Services (USCIS).
A Step-by-Step Guide to EB-5 Project Documentation
There is no one-size-fits-all option for EB-5 projects, as previously stated. To put together a complete collection of paperwork that complies with USCIS requirements for each EB-5 project, the steps are the same.
Step 1: Determine whether or not you meet the TEA requirements. Due to the fact that the primary goal of EB-5 investors is to get U.S. citizenship, they choose to invest the minimal sum of $800,000 in EB-5 investment projects rather than $1.05 million for projects that are not situated in an Economic Opportunity Area. In today's marketplace, choosing a project location inside a TEA is crucial. In order to qualify as a TEA, a region must have a jobless rate of at least 150% of the national average or be rural.
Determine how many jobs will be created. Since the major goal of the EB-5 investor visa program is to offer economic growth in the form of new employment, the first stage in the process is to examine whether or not a job creation project can generate investment. Direct, indirect, and induced jobs contribute toward the EB-5 investor's 10 needed jobs under the regional center investment model. There will be an increase in the number of jobs as a result of costs, profits, and the direct employment of people (W-2 jobs).
Creating New Positions
The EB-5 project sponsor will get a thorough cost and income pro forma from the real estate developer for the construction of the project. It will then be up to the EB-5 economist to assess how many jobs the USCIS will allocate to the project's development. There must be at least 10 employment that endures a minimum of two years for each EB-5 investor that the project accepts.
This is the third and last step in the EB-5 process. EB-5 projects in TEAs or TEAs can be divided by 10 and multiplied by $800,000 (for EB-5 projects in TEAs) or $1.05 million (for EB-5 projects in non-TEAs) (for EB-5 projects not located in TEAs). It's possible to have as many as 18 investors (each investing $800,000) in an EB-5 project that produces 180 employment, or $16.2 million in EB-5 capital investment. The equations are straightforward: More than $16.2 million in EB-5 capital investment was generated by 180 employment produced / 10 jobs required per investor x 18 investors. According to this example, the target project may sustain 18 investors who will all acquire temporary and subsequently permanent green cards if the business creates the requisite 180 employment in this scenario.
Because many investment projects don't end up costing or generating as much income as expected, it's critical to include a work safety net in the EB-5 job projections. By introducing a safety net, all EB-5 investors will obtain their green cards even if the project costs less than projected or earns less money than anticipated. There's a chance that some EB-5 visa investors won't get their permanent green cards if the project doesn't produce the requisite number of jobs per investment.
What does all of this signify for a project's current EB-5 capital raise? Investors in the EB-5 program place a high value on obtaining permanent residency status and showing that the project has created the requisite number of new jobs. This means that EB-5 projects today should have a minimum of a 20% buffer for new jobs. If a project needs more time to complete, there is no limit on how long it may take. There is far less danger of immigration for EB-5 investors because the project would have to go horribly wrong for the requisite number of employees not to be reached if it is a large one with a small fraction of EB-5 money.
Complete the project documents and set up an escrow account for the project in Step 4. It is the project sponsor's job to analyze and approve all of the EB-5 investors' final documentation after the project has been completely detailed. Project sponsors will engage with a prominent US bank to establish an escrow account for the NCE, to which EB-5 investors can send their investment monies when they sign up for the EB-5 investment opportunity.
Marketing the EB-5 project to potential investors is the final step in the process. The NCE can begin signing up investors for the EB-5 project after the escrow account has been set up. EB-5 project sponsors have a number of alternatives for attracting investors, including direct marketing to foreign investors, hiring a licensed U.S. broker dealer to manage the EB-5 money raised, and working with international immigration/migration businesses in China and other countries. An appealing set of marketing materials (brochure/video/executive summary) and translation into the local language are necessary for most EB-5 projects to be presented and marketed to investors in an educational seminar format. In most cases, an NCE representative will attend these seminars to promote the EB-5 project, meet with investors, and answer any concerns they might have.
Subscribing EB-5 investors is the final step. New investors generally sign the project's subscription agreement and send a deposit to the escrow account of the NCE project after they decide to participate in a certain EB-5 project. Then, the EB-5 investor will work closely with an immigration attorney to produce his/her I-526 investment petition, which includes the legal source of funds documents tracing the source of the requisite EB-5 investment money.
Investors from other countries
The EB-5 funding is released from the project escrow account in step 7. To establish when investors' EB-5 funds are accessible to the National Center for Entrepreneurship, each EB-5 project will decide on its own escrow release mechanism. Project sponsors may opt to release investors' funds from escrow and make them available for investment once the investors' I-526 immigration petitions have been submitted to the US Citizenship and Immigration Services (ICES). Other EB-5 project sponsors, on the other hand, prefer to release funds from escrow only when an individual EB-5 investor has been approved. Confidence in the subscription process and the USCIS's approval of their application for a temporary green card are provided by this more conservative structure.
Avoiding the most common blunders
I've put together the following non-exhaustive list of common errors I notice when analyzing EB-5 project paperwork and compiling the complete bundle of EB-5 project documents, which is by no means all-inclusive.
There are discrepancies among the EB-5 project documents.
When it comes to business plans, private placement memoranda, and other supporting papers, it's normal for job creation statistics, revenue projections, and development costs to not line up. This is a serious error, as the USCIS will not approve an investor's I-526 application if the investor's EB-5 project documentation are inconsistent. Errors of this nature are typical when EB-5 documentation is assembled by a number of different vendors (lawyers, economists, business plan writers, etc.). In order to avoid these kinds of mistakes, we propose working with a single EB-5 project documentation business.
Failure to Examine the EB-5 Project's Marketability in Light of Current Market Conditions
The EB-5 investor market must be taken into consideration from the outset of any project involving a large number of EB-5 investors. Because there are more projects than investors, it is critical to create a project with a solid foundation and a safety net of jobs that will appeal to investors today. EB-5 projects that are attractive to potential investors must have current knowledge of attractive project structures, capital security, loan conditions, escrow release terms, and investment returns in the market today.
To save money, use unqualified EB-5 vendors
A sign with the words "Due Diligence" written in front of a high-rise glass structure.
The documentation needed for an EB-5 project is available from a slew of suppliers and attorneys, it is true. The best EB-5 team for planning and bringing to market your project under an approved USCIS regional center will be found by doing your homework and speaking with different suppliers in the field. Ask about refund assurances and discover how many EB-5 projects the team has worked with.
Final Thoughts and Importance of the Discussion
Consider the scale of the project, the number of jobs it may create, and the EB-5 money it will require before making a decision to apply for EB-5 financing. In making such a choice, the project sponsor should take into account the time, money, and effort it will take to put together a successful EB-5 project. To reap the benefits of a long-term strategy, project sponsors must be patient. For the project developer, an EB-5 venture that is a financial success means lower-than-market-rate investment debt and equity, as well as new jobs for the community that surrounds the project.