How to Choose an EB-5 Regional Center to Finance Your Project
The Immigrant Investor Pilot Program was founded by the United States Citizenship and Immigration Services (USCIS) in 1992, two years after the EB-5 visa program was launched. Prior to this scheme, investors had to invest directly in EB-5 projects and were personally responsible for satisfying the USCIS's job criteria. To earn permanent resident status in the United States, which is the major reason foreign nationals pursue EB-5 investments, an EB-5 investor must create at least 10 jobs that last at least two years.
However, under the framework created in 1992, EB-5 regional centers help investors achieve the USCIS's job creation standards by enabling EB-5 projects to include direct, indirect, and induced jobs when computing job creation estimates. In other words, investing in a project through an EB-5 regional center offers investors with a more favorable job creation calculation, allowing EB-5 investors to take on larger projects with a wider "job cushion" than would be possible with a direct investment.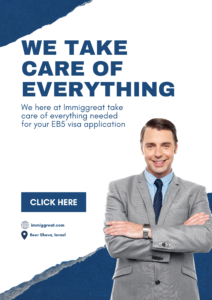 How to Rent a Regional Center
When calculating the number of employment created by a project, direct EB-5 investments can only include direct job creation. Investors must operate via a USCIS-approved EB-5 regional center to include indirect or induced jobs in the job creation calculation. There are two ways to secure EB-5 regional center sponsorship: the project developer can attempt to build its own regional center, or the developer can collaborate with an existing regional center.
Creating a New EB-5 Regional Center
Many developers contemplate seeking for regional center designation and keeping their projects in-house to save money. However, the application procedure is time-consuming and costly. To get USCIS approval for a new regional center under the Immigrant Investor Pilot Program, applicants must complete and submit Form I-924, Application for New Regional Center Designation.
The time required to create this application will vary depending on a number of factors. Compiling all of the needed documents might take months, especially if you hire separate organizations or attorneys to handle each component of the application separately. Alternatively, a corporation may hire an EB-5 consulting agency, which might significantly speed up the procedure. For example we can complete an EB-5 regional center application in three weeks. Once an application is submitted, the USCIS approval time is around one year—though this time fluctuates. applications typically take roughly seven months to be approved.
How to Rent a Regional Center
Aside from the time required to become a USCIS-approved EB-5 regional center, the expenditures might be exorbitant. These expenses vary depending on the firms, attorneys, or consulting company who produce the documents, but filing for regional center certification might cost more than $100,000 if many independent vendors are used. A new regional center application may be completed in three weeks with pricing beginning at $35,000.
The time and capital constraints of the EB-5 regional center approval process lead many developers to seek sponsorship for their projects from existing regional centers.
Collaboration with a Pre-Existing EB-5 Regional Center
Developers must evaluate the nature and location of their project while looking for a USCIS-approved EB-5 regional center to collaborate with, as each EB-5 regional center is confined to a certain geographic region and industrial sector. These constraints will largely define which regional centers a developer will be allowed to collaborate with on a given project.
Renting a Regional Center
Geographical Considerations for an EB-5 Regional Center
As the geographic territories designated by the USCIS have shrunk over time, newer EB-5 regional centers are likely to have lower geographic scopes than earlier regional centers. Some of the earlier EB-5 regional centers, for example, have geographic scopes that cover whole states, and in some cases, multiple states. Newer regional centers, on the other hand, often include only 10 to 15 counties, and occasionally even less.
An EB-5 project seeking regional center sponsorship must consequently select a regional center whose geographic reach encompasses the project's location. If a project is located outside of a regional center's permitted geographic territory, that regional center cannot automatically sponsor the project. There is precedence for the enlargement of a regional center's geographic scope as part of an individual EB-5 investor's I-526 application if the geographic limit is near enough that a strong justification can be presented to the USCIS.
Earlier versions of the pilot program limited regional centers to operate in preapproved sectors established by the North American Industry Classification System (NAICS). However, this limitation was lifted in May 2013.
Due Diligence for EB-5 Regional Centers
The first stage in a project developer's due diligence procedure is determining whether USCIS authorized EB-5 regional center(s) have the appropriate geographic coverage to sponsor the EB-5 project. The second phase is to conduct interviews with potential EB-5 regional centers that match the geographic requirements to decide which regional center operator is the greatest fit for the project. This vetting procedure should take into account the regional center's prices, services provided, history, reputation, and track record in the EB-5 area. This procedure is crucial because, while there are hundreds of certified EB-5 regional centers today, many of the regional center operators are inexperienced and lack the infrastructure required to properly sponsor EB-5 projects and fulfill USCIS compliance criteria.
How to Rent a Regional Center
Important Questions to Ask When Considering an EB-5 Regional Center
What geographical areas are covered by your EB-5 regional center(s)?
When did the USCIS approve your EB-5 regional center(s)?
Your firm owns/operates how many EB-5 regional centers?
Has the USCIS ever issued a Notice of Intent to Deny to your EB-5 regional center?
Have any EB-5 investors from your EB-5 regional center(s) been refused on an I-526 application?
Have any of the EB-5 investors associated with your EB-5 regional center(s) been refused on an I-829 application?
How many EB-5 projects has your regional center/company been involved with?
What services can you offer in addition to standard EB-5 regional center sponsorship?
What is the professional history of the regional center team's principals/owners?
Do any of the regional center team's principals/owners have a criminal history or any outstanding cases against them?
What are your EB-5 regional center's costs (annual or one-time) for sponsoring my EB-5 project?
What project papers do you require to undertake due diligence on my project to determine if it may affiliate with or join your EB-5 regional center?
What happens if the EB-5 regional center no longer complies with USCIS criteria and receives a Notice of Intent to Terminate?