How To Apply For An EB-5 Regional Center
What is the designation of an EB-5 regional center?
United States Citizenship and Immigration Services designates and approves every EB-5 regional center (USCIS).
Regional centers are authorized to make EB-5 investments within a defined geographic area, and this approval is granted to a certain corporate entity that owns and runs the regional center.
Under the USCIS Immigrant Investor Pilot program, a new EB-5 regional center can be established by filing an I-924 regional center designation application. EB-5 regional center applications may be submitted by any commercial business entity (partnerships, limited liability companies, C-corporations, etc.), and USCIS does not place restrictions on the sorts of projects an authorized regional center may invest in within its designated geographic area.
The opportunity to participate across the whole range of EB-5 investment possibilities and the potential to pool direct, indirect, and induced job creation are two of the fundamental reasons why the majority of EB-5 investors favor regional center investments.
How to Apply for Status as an EB-5 Regional Center
Below is a comprehensive, step-by-step instruction on how to successfully apply for and become a new EB-5 regional center recognized by the USCIS.
Step 1: Define the Regional Center's Scope
As a possible owner and operator, you must establish the regional scope of your regional center and the sorts of projects it will fund. Important information must include the location of potential EB-5 investment projects, the planned business model(s), the expected required investment levels, and the overall amount of money required for the project (both EB-5 capital and other sources of investment capital).
You must identify the scope of the regional center's activities and develop an operating strategy that complies with regulations. This plan is intended to demonstrate that, if authorized, you will be able to manage an EB-5 regional center successfully in accordance with USCIS rules and regulations.
Hire the Appropriate EB-5 Regional Center Application Team
After deciding to proceed with the filing of an EB-5 regional center application, the next step is to assemble a team of EB-5 specialists. This team will assemble all the needed components of the EB-5 regional center application for USCIS approval, therefore expert help is vital. Carefully examine which of the numerous suppliers, consultants, and attorneys working in the EB-5 area would be the greatest match for your particular needs when choosing among them.
When selecting EB-5 professionals, regional center applicants typically take one of two approaches: I they hire multiple, separate companies and/or attorneys to independently complete each of the major required components and then assemble the final EB-5 application themselves, hoping that all the numbers match and the various legal documents and business plans fit together correctly; or (ii) they work with a single EB-5 consulting firm, such as Immiggreat. Within three weeks, we can complete the whole EB-5 regional center application in-house.
Working with the best team of EB-5 specialists can help you customize your EB-5 regional center application to your demands as a project sponsor and expedite the approval of your new EB-5 regional center.
The following is a list of the needed components for a new EB-5 regional center designation application.
Immigration paperwork: These documents contain a cover letter requesting designation as a new EB-5 regional center under the Immigrant Investor Pilot Program and a completed Form I-924, which is required by USCIS for the establishment of a new EB-5 regional center.
Designation as a targeted employment area (TEA): A TEA is defined as a rural area or an area with a minimum unemployment rate of 150% of the national average. The majority of EB-5 investments occur in these locations, hence it is essential to locate TEAs within the geographic scope of the regional center. (Our free TEA Map displays existing TEAs around the United States.) Investing in projects under TEAs is advantageous since the minimum investment per investor is lower ($800,000 as opposed to $1,050,000), making assets more marketable. The Department of Homeland Security is in charge of TEA designation.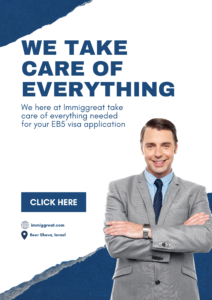 Securities paperwork: An EB-5 regional center application shall include a set of securities documents demonstrating how the EB-5 regional center will organize and administer future EB-5 projects in its target region.
As required by law, the EB-5 regional center application must include a business plan that complies with Matter of Ho and USCIS criteria. For the planned company investment, this business plan must include expected expenses and revenues, an exit strategy, market research, competitive analysis data, etc.
Report on job creation: An EB-5 compliant report on job creation illustrates how the enterprise outlined in the EB-5 business plan will create employment in the regional center's target area. This employment report should provide exact figures for the number and duration of jobs the EB-5 project will produce if it is successful. All direct, indirect, and induced employment produced as a consequence of the successful development of the EB-5 project should be included in the report.
Step 3: Complete and submit your I-924 form and supporting documentation to establish a new EB-5 regional center.
Depending on the EB-5 specialists you choose, the complete process of constructing your EB-5 regional center application might take anywhere from three weeks to several months.
An EB-5 regional center application must include, at a minimum, an EB-5-compliant business plan, a detailed report on job creation that fulfills USCIS standards, a completed I-924 form, and the required legal paperwork. These legal documents comprise a regional center operational plan and proof that adequate funding is available to operate the regional center in accordance with USCIS criteria.
After completing the application, you must sign a set of hardcopy application binders in original ink. The completed set of application binders, including the signed I-924 form and a check made payable to "U.S. Department of Homeland Security" in the amount of $17,795 (the filing fee), must then be submitted to the USCIS EB-5 processing unit for new I-924 applications. Below is the USCIS mailing address for new I-924 applications.
Services of U.S. Citizenship and Immigration
California Service Facility
To the attention of the EB-5 Processing Unit24000 Avila Road, 2nd FloorLaguna Niguel, California 92677
Once the new EB-5 regional center application is accepted, your regional center will be eligible to receive EB-5 funding for projects within the designated geographic area. USCIS's typical approval period for regional center applications is roughly 12 months; however, new EB-5 regional center applications have historically been accepted in approximately seven months.
The I-924 application package comprises several supporting papers, which vary according to the particular circumstances of each applicant.
Minimum requirements for an I-924 application package comprise the following four components:
Component #1: Proof that the regional center will produce at least ten full-time employees that will last at least two years for each EB-5 investor that invests in the proposed enterprise.
Examples of certain types of evidence include the following:
A comprehensive and compliant business strategy for Matter of Ho
A study detailing the number of jobs that will be produced and during what time frame they will be created.
SEC/offering paperwork, including the subscription agreement, private placement memorandum (PPM), investor due to diligence questionnaire(s), accredited investor questionnaire(s), W-8BEN-E, etc.
Loan or investment paperwork indicating the link between the new commercial enterprise (NCE) and the job creation enterprise (JCE) Operating agreement for the EB-5 NCE business entity and the entity that will own and run the new EB-5 regional center.
Detailed and reliable financial proformas outlining how the funds will be invested and repaid to investors, including expected project expenses and revenues (exit strategy)
Component 2: Documented proof that the regional center will be able to satisfy the EB-5 program's continued operational criteria.
Examples of certain types of evidence include the following:
Articles of Organization
Letter from the IRS with the Federal Employer Identification Number (FEIN) Escrow agreement
Drafts of all associated contract documents
Bank statements demonstrating enough operational capital
Component number three is a comprehensive strategy of all proposed EB-5 project promotion activities by the regional center.
Examples of certain types of evidence include the following:
Evidence of planned marketing and promotion expenditures
Detailed, line-by-line budget and timetable
Authentication of the authorized origins of the regional center's operating and investment funds
A comprehensive and detailed marketing strategy for the regional center.
Component number four: a county map and list of all counties illustrating the precise geographic scope of the proposed regional center designation.
Avoid USCIS Requests for Extra Documentation
Since USCIS reserves the right to request more information from any applicant for a new EB-5 regional center, it is essential to submit a high-quality application that answers any potential issues that a USCIS adjudicator may have regarding the proposed new regional center.
Responding to a USCIS Request for Evidence (RFE) can take several weeks, and USCIS can take months to complete each RFE, therefore it is advisable to submit a high-quality original application to reduce the likelihood of obtaining an RFE. In addition, the likelihood of receiving an RFE is reduced if you present business plans and a job development methodology that USCIS has already evaluated and authorized.