Regional EB-5 Center Compliance with Securities Laws in the United States
All EB-5 regional centers and projects must adhere to United States securities regulations. These regulations are meant to protect investors against unethical or incompetent securities salespeople.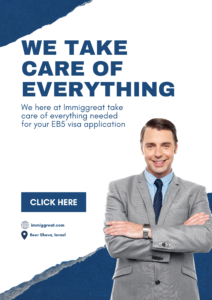 Securities, as defined by the United States Securities Act of 1933, comprise notes, stocks, bonds, investment contracts, and direct participation investments. The Securities and Exchange Commission (SEC) regulates securities, and all securities must be registered with the SEC.
Securities Registration
The process of registering securities is difficult, costly, and time-consuming, and requires issuers to give thorough disclosures to investors. Compliance with some laws might be difficult for EB-5 investments due to the time constraints imposed by the US Citizenship and Immigration Services (USCIS). In addition to federal securities regulations, EB-5 investments may be subject to state regulation, which may result in extra expenses and delays.
Exemptions from Regulation D
EB-5 securities offers made through EB-5 regional centers may be exempt from registration with the SEC under Regulation D. EB-5 regional centers conduct a private placement offering and give each investor with a private placement memorandum (PPM) including the appropriate information about the deal.
In general, accredited investors are required for private offers. An individual must have a net worth of more than $1,000,000 to be considered an accredited investor. Alternatively, an individual may be regarded an accredited investor if his or her income in the previous two years surpassed $200,000 if single and $300,000 if married.
Each investor will be required to sign a document indicating that they satisfy the qualifications to be classed as an accredited investor by regional centers.
EB-5 Solicitation and Securities Laws
To be exempt under Regulation D, the regional center and sponsored project seeking EB-5 investors are not permitted to promote or solicit investments in general. However, the SEC has not specified how the Regulation D restriction on marketing and solicitation relates directly to EB-5 offers. Advertisements are permitted as long as they do not allude to particular investment information.
Brokers and the EB-5 Visa Program
Broker-dealers are described as persons, businesses, or other entities that trade securities under the Securities and Exchange Act of 1934. Broker-dealers must be accredited with both the SEC and the applicable state securities authorities, according to the SEC. When EB-5 projects negotiate with investors, or when third parties link EB-5 projects and investors, the SEC may classify the businesses involved as broker-dealers. Regional centers, migration agents, advertising, and others are examples of such institutions.
Any entity that serves as a broker-dealer without being properly accredited may face tougher SEC restrictions, as well as legal or criminal consequences. However, any negotiation that takes place outside of the United States is not subject to SEC oversight.
The Value of Securities Legal Counsel
Because securities legislation is complicated, and transactional papers are critical to the success of an EB-5 project, an EB-5 regional center should hire securities counsel with appropriate EB-5 experience to assure SEC compliance.